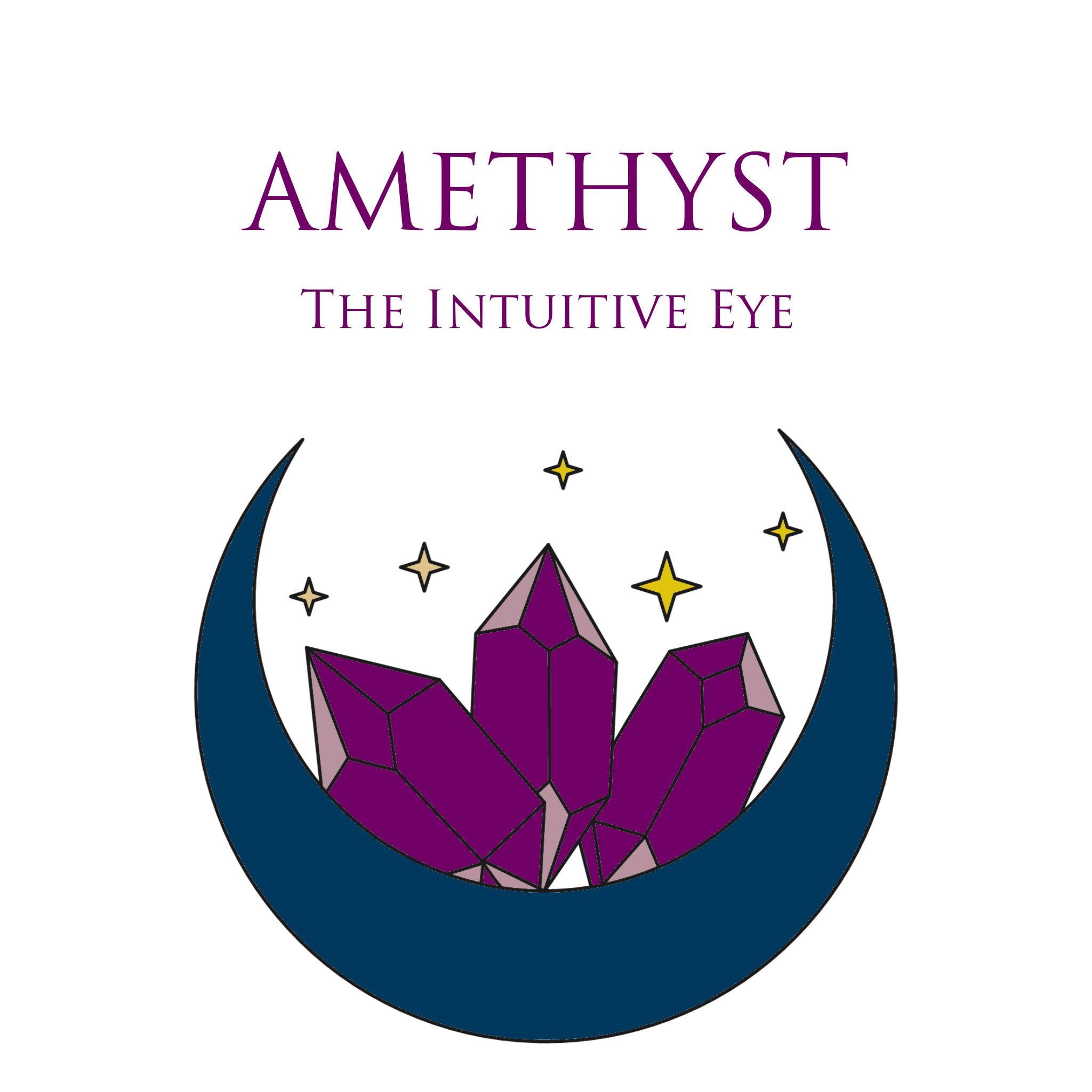 Amethyst
The Intuitive Eye
Amethyst, a winsome, distinct, translucent purple stone, is known to some as a gateway crystal to all the other healing stones. Appreciated for the peace and clarity it brings, Amethyst is said to help ease the mind and feed the soul with love and contentment.
We love to call Amethyst the 'Intuitive Eye' as it is a staple in developing psychic abilities and harnessing sensitivity, thus being able to connect more deeply to ourselves and spirit. It helps us cut through our thoughts and emotions, to find our indisputable inner knowing as our life's compass.
Helpful to Pisces in balancing fantasy and reality, relaxing to the nervous system of the Virgo, allowing Aquarius to connect to the overarching cosmic consciousness of humanity, and opening Capricorn's Third Eye, Amethyst can essentially be helpful to all signs depending on their needs.
Attributes:
Stabilizing, Helping to Sleep
Peace, Contentment, Intuition, Spirituality
Numerology: 3