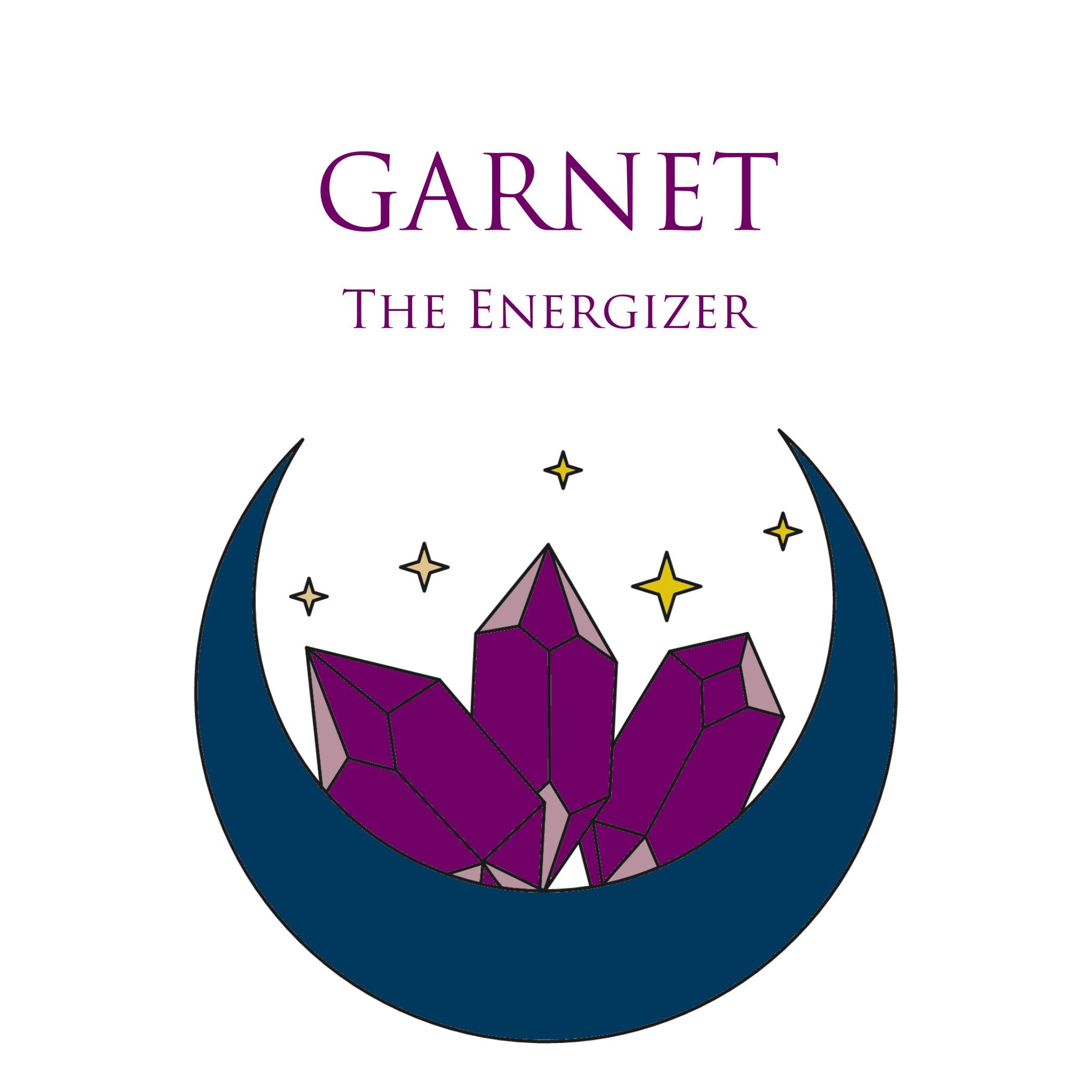 Garnet
The Energizer
Garnet, a passionate, deep burgundy-red stone that has been used for its vitality increasing properties for centuries. We call this one the 'Energizer' for its ability to replenish energetic stores in your body and mind when you have gone past your limits.
Giving Virgo a boost in the self-esteem department, replenishing Capricorn's energy from over-working, helping Aquarius come down from their head and into their body to enjoy the realm of Earthly pleasures, and filling up Leo's creative stores, Garnet is an essential for signs who must put out a lot of themselves into the world, whether it's through service, work or art.
Garnet is also a stone to incorporate into your life if you are wanting to draw in more romantic intimacy or become a better lover yourself. It helps us have more awareness of our bodies and listen to what they are trying to communicate to us.
Attributes:

Health, Passion, Awareness, Manifestation
Self-Worthiness
Numerology: 2