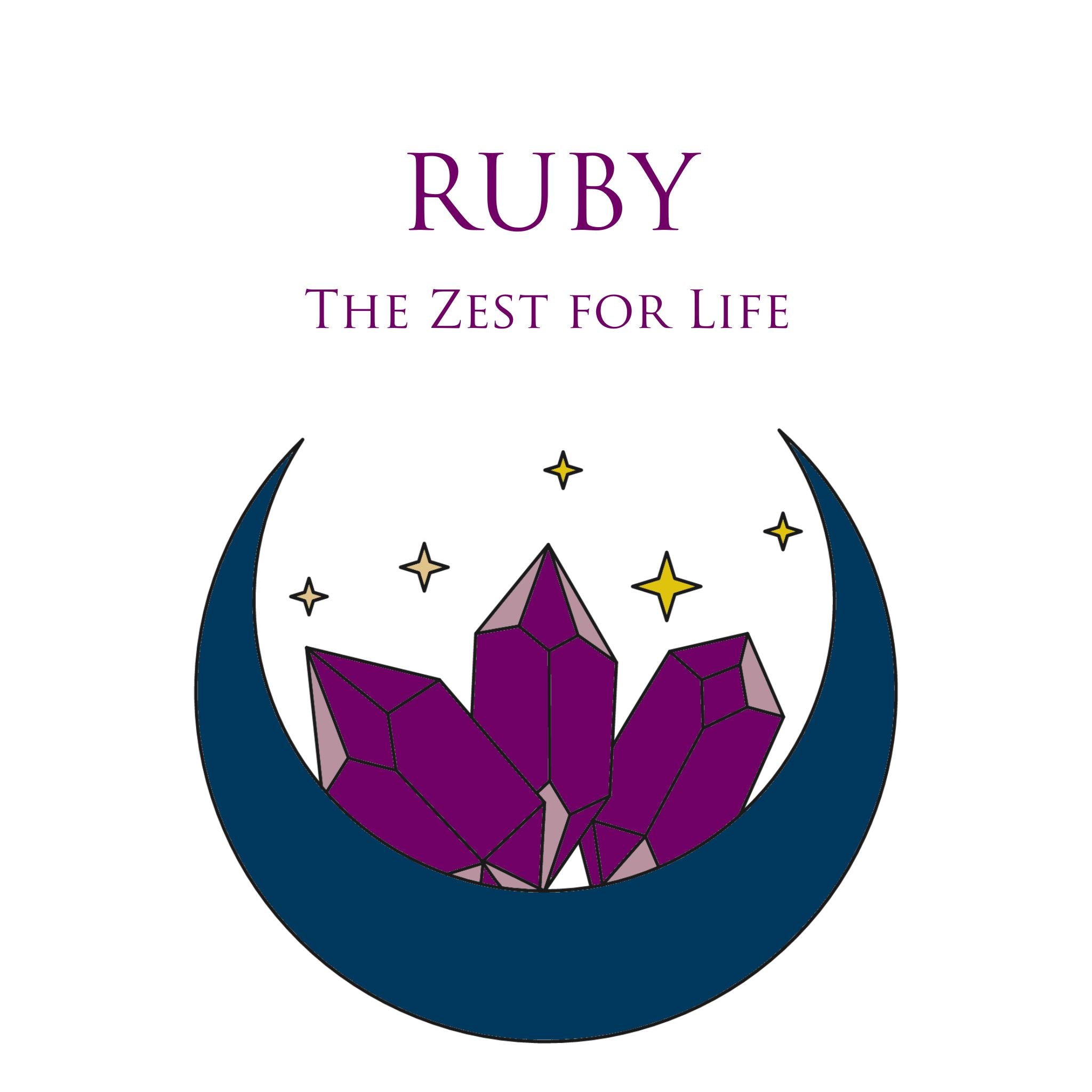 Ruby
The Zest for Life
Bright red and oozing with glamor, Ruby is thought to encourage passion, and so we called it the 'Zest for Life'.
Resonating with all the most emotionally intense signs being Leo, Scorpio, Cancer & Sagittarius, Ruby tends to allow the wearer to fully emotionally express themselves. In Scorpio and Cancer's case it might be over a bottle of wine and a good cry over dinner, in Leo and Sagittarius' case it might with a few drinks and some salsa dancing at the hottest spot in town. Either way, Ruby gets to the heart of desire and intense emotional expression, and it can come out in several ways.
Bringing up the truest feelings, having the courage to feel them, and process the emotions, this is the power of Ruby. Much like Garnet, Ruby is also great for overall well-being and is a stone that is associated also with love and passionate romance.
Attributes:

Joy, Wealth, Vitality, Knowledge, Integrity
Passion, Courage
Numerology: 3