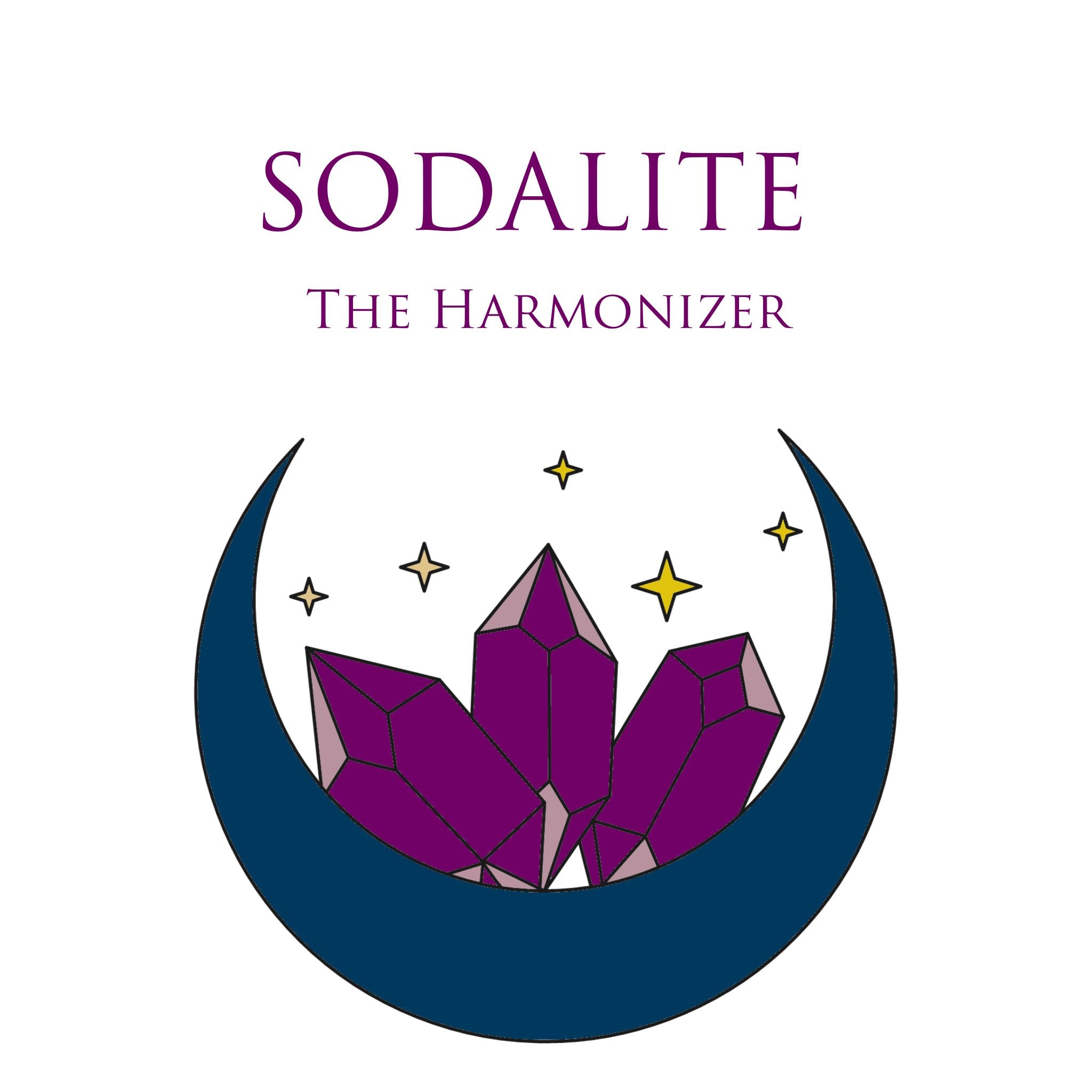 Sodalite
The Harmonizer
A beautiful dark blue stone, with cloudy-like wisps of white strewn throughout, Sodalite we call the 'Harmonizer'.
This grounding stone offers light-hearted energy that brings out the best in you. This stone is known to be helpful in improving platonic relationships and help anyone in any team setting.
Vibrating with Sagittarius, it helps them to mellow out and take a step back from leadership in group positions. Naturally, Sagittarius wants to be the front man, but at times they need to realize that it is not always their place. Sodalite helps them find their place and allows them to be okay with not being the project manager all of the time.
Meditating with Sodalite can bring insight on how to handle inter-personal conflict and offer a sense of serenity.
Attributes:
Communicating, Trusting
Intellect, Light Heart, True Feelings, Clarity
Numerology: 4