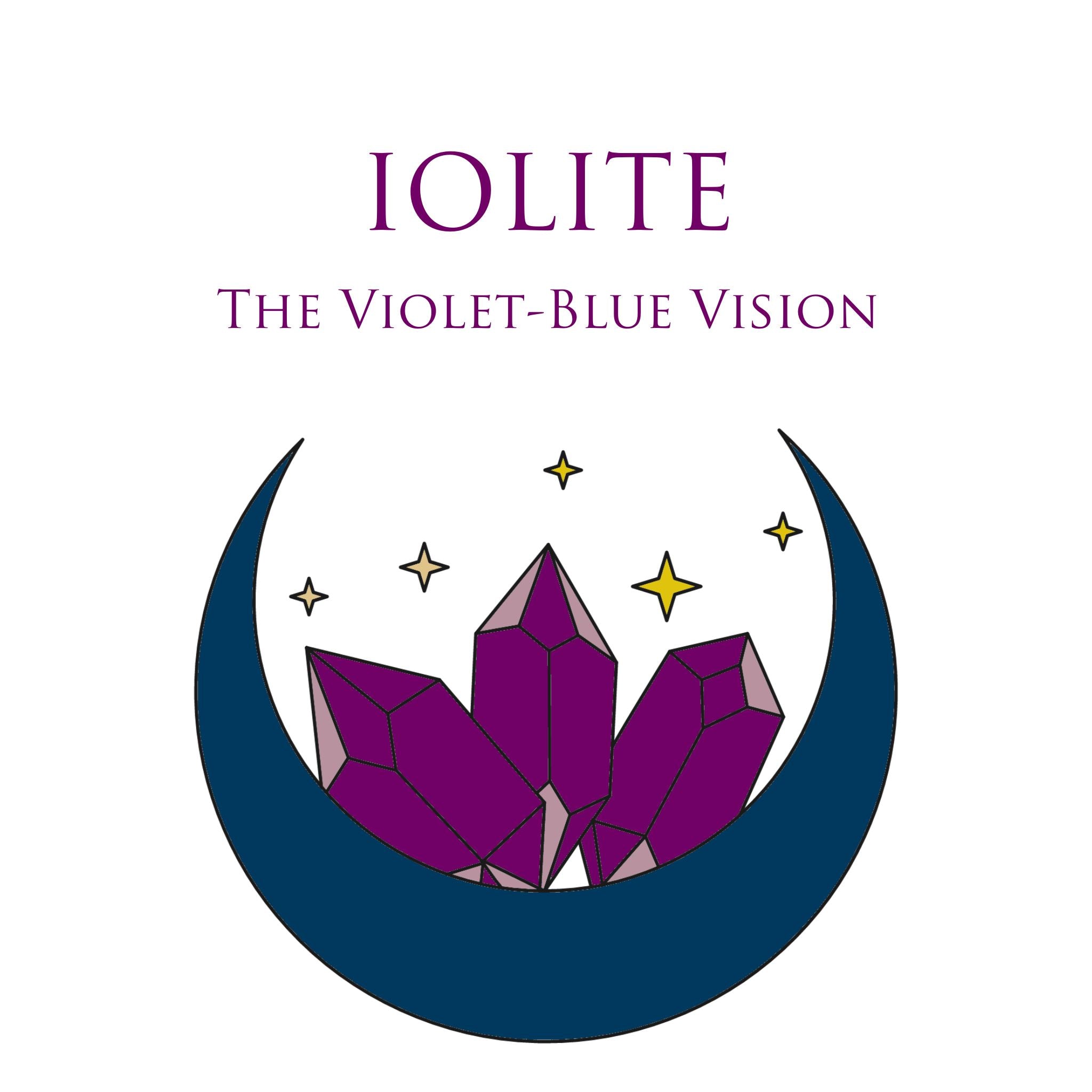 Iolite
The Violet-Blue Vision
According to history, Vikings used thin slices of iolite as glare-reducers and polarizing filters that helped navigators see the sun on cloudy days. This helped them find their location on the seas. This is why we call Iolite the 'Violet-Blue Vision', because of its association with clarity of vision.
Associated with the Ajna or Third Eye Chakra, the center of intuition in the body, Iolite is the ultimate stone of sensitive gifts.
Iolite naturally resonates with Sagittarius by helping them keep their eyes on the prize, the spiritual prize. By helping Sagittarius focus on their spiritual vision, Iolite keeps Sagittarius on course rather than galloping about in all directions.
As for Taurus, Iolite helps them have a deeper spiritual experience in life and pulls them out of their creature comforts every now and again. Iolite also vibrates well with Leo by bringing them back in tune with cosmic connection and away from their performative lifestyle for a while.
Iolite is a perfect stone to meditate with to help develop our psychic abilities.
Attributes:
Inner Vision, Intuition, Cosmic Connection, Independence
Psychic Gifts, Past Lives, Astral Travel
Vibrating with: Taurus, Leo, Sagittarius
Numerology: 7