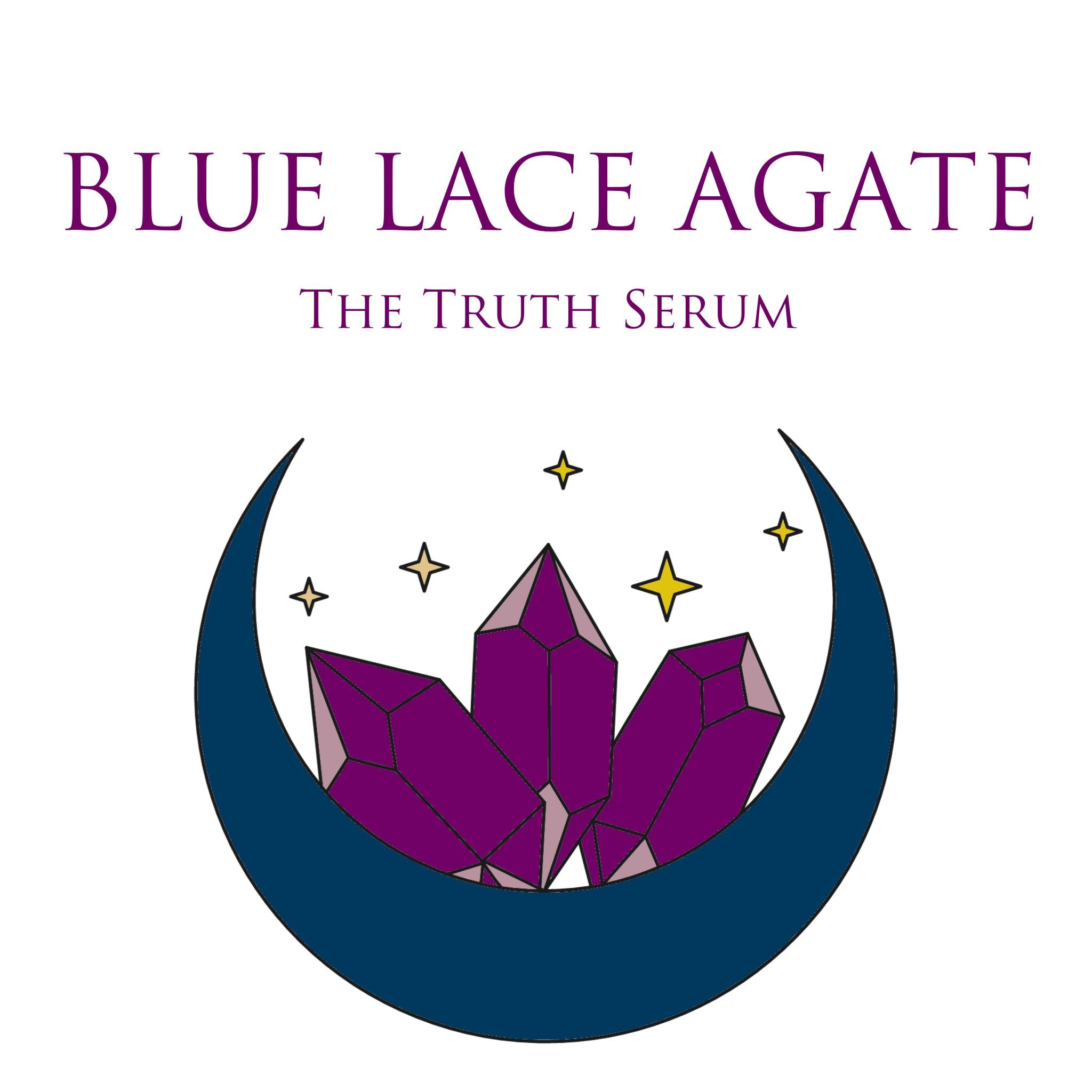 Blue Lace Agate
The Truth Serum
Blue Lace Agate is a bright, powdery blue color with translucent or white bands typically running through it.
Overthinking, self-destructive behaviors & stress can be aided greatly with wearing Blue Lace Agate. It is also said that it has a quality of bringing up trauma, especially in family dynamics. Oftentimes Blue Lace comes into our lives when we are needing to be honest with ourselves about our choices, this is why we call it the 'Truth Serum'.
Blue Lace Agate resonates strongly with Pisces because of Pisces dissociative & self-destructive behaviors. Pisces are big feelers and so they live elsewhere, in their fantasies. In reality this may look like addictions, obsession or other self-harming behaviors. Blue Lace Agate can help Pisces confidently confront these challenges so they can create a high-quality life for themselves.
Known also to be good for tension, Blue Lace Agate is known to help with migraines, and headaches. It provides relaxation and serenity in every sense.
Attributes:
Relieving Anxiety, Soothing, Calming
Hope, Honesty, Harmony
Numerology: 5