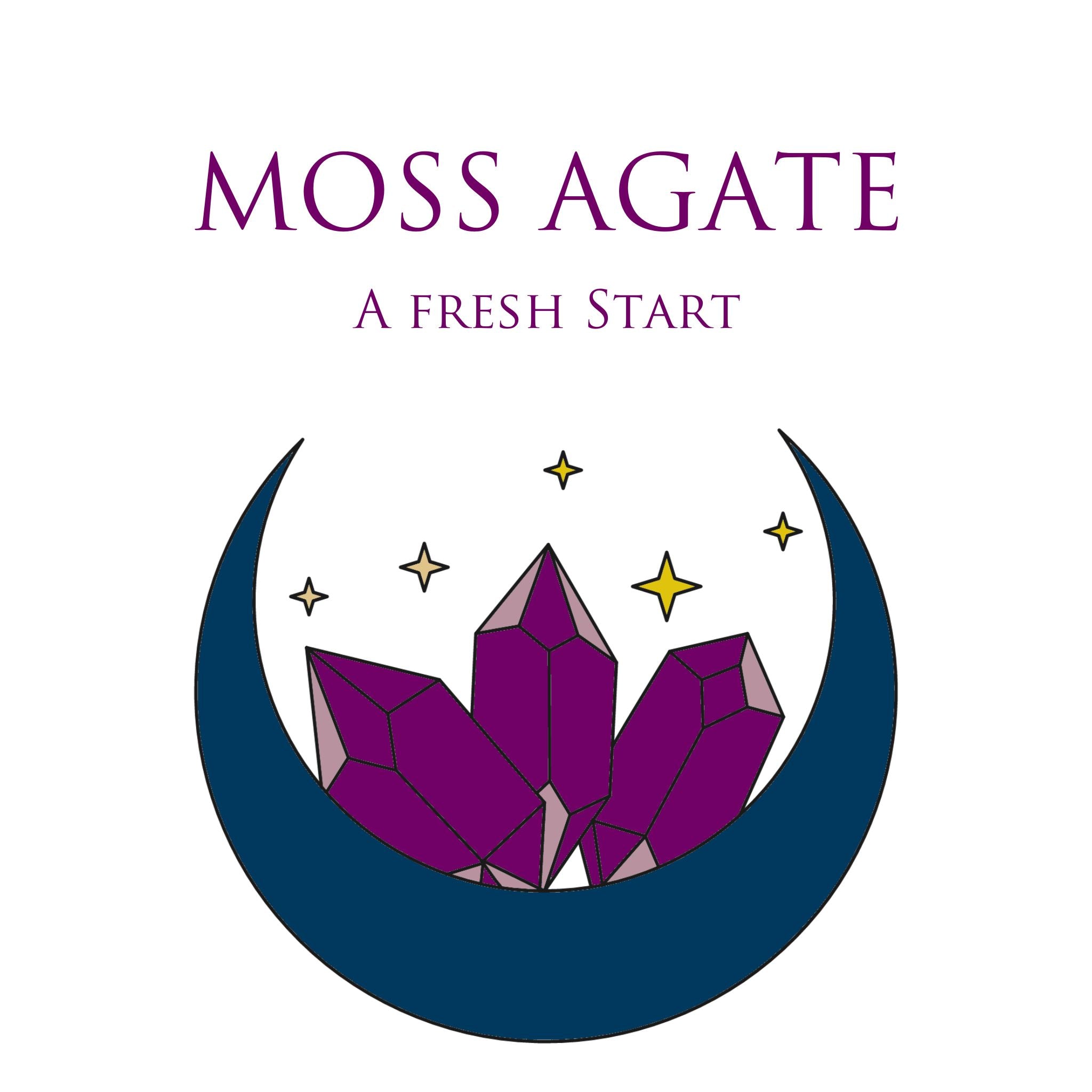 Moss Agate
A Fresh Start
More commonly translucent with green, moss like mineral strands running throughout, we call Moss Agate 'A Fresh Start'. Moss Agate can also come in other colors.
The Stone of New Beginnings is loved for deep mossy colors and patterns. Its energy is just as gorgeous as the stone itself. Naturally associated with all of the Earth signs, Moss Agate has a special affinity for Virgo, perhaps because of its ability to soothe Virgo's nervous system.
Gazing upon a piece of Moss Agate is as if you are walking through a foggy forest, filled with old tree, sprites, fairies, creeks and wonders.
When you leave the forest, you feel like yourself, but stronger, new, and motivated. This is how you will feel wearing Moss Agate.
Attributes:
Refreshing the Soul, Emotional Balancing
Self-Esteem, New Beginnings, Confidence, Strength
Numerology: 1