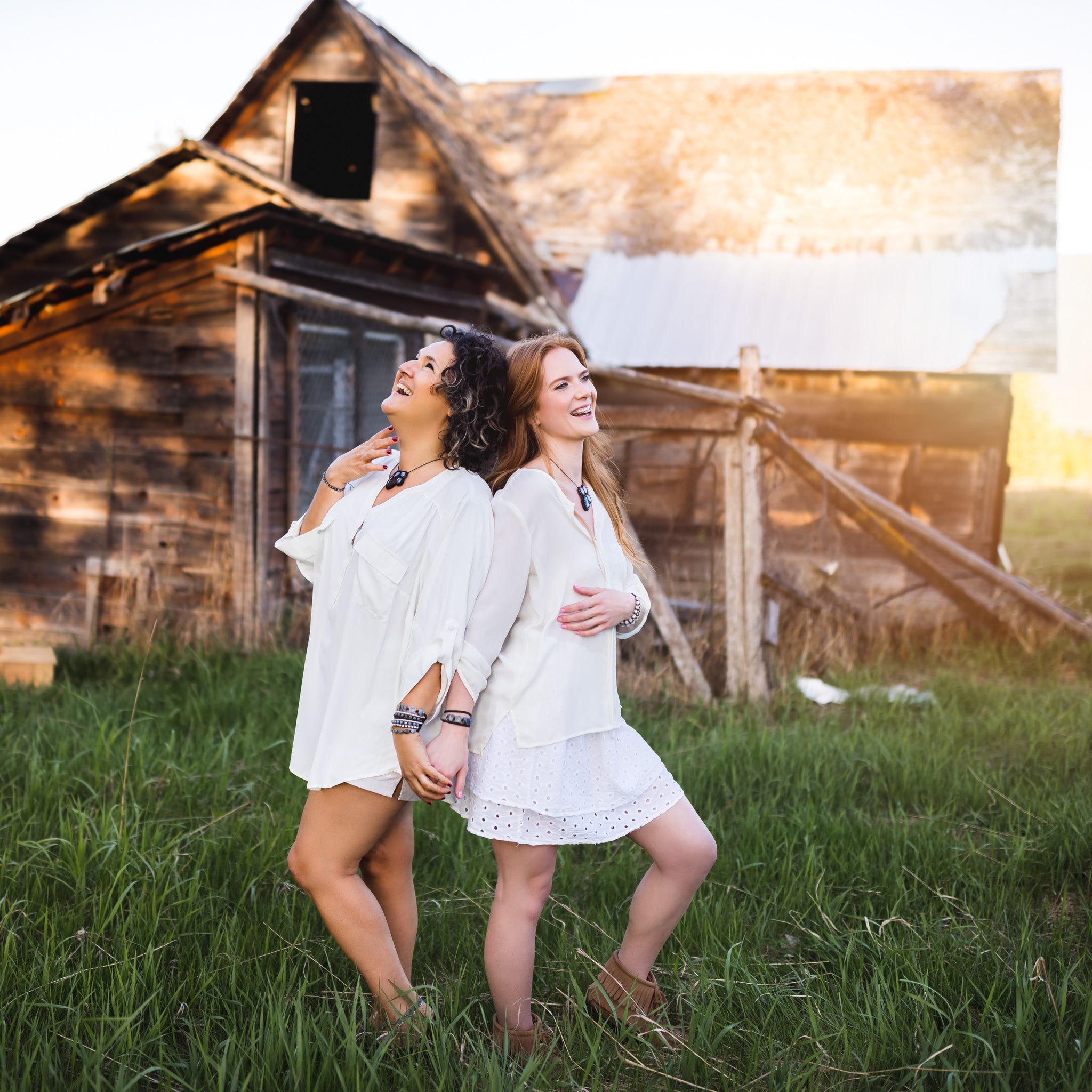 About
Like the beautiful morning sunrays passing through colorful autumn leaves, every unique piece from Susana Vijaya Co illuminates a spell-binding ethereal glow that ignites life, love and healing.
Canadian handmade jewelry.
For the artists, the enlightened, the gifted, the misfits, the daredevils, and the ones who love to love.
We are with you. We understand that everything we surround ourselves with has energy. That is why every one of our pieces is optimistically made with love and time; each with a sunny personality yet relevant aesthetics. Every piece is intricately designed to bring vibrance and glow, so you can wear them effortlessly in style.
Authentically handmade with love in Salmon Arm, BC, Canada
No, we are not another (glorified) sweatshop.   
Besides Susana, we have a humble team of four ladies who like what they're doing. We are close to each other, so close we're actually neighbors! We appreciate each other, we love what we are creating and it brings us happiness to transform nature's materials into pieces of art. Together we design, prepare and bring to life those elegant pieces that made Susana Vijaya Co for what it is. 
Responsibly sourced gemstones and materials.
We worked with three lapidary families: one from India, one in Brazil and another from Mexico. These people share the same value as us: to appreciate nature, respect it and bring its beauty to the world. 
Every piece of stone, every material used, and every element that puts together our pieces are consciously sourced with our best efforts. As a company, we wanted to leave as little environmental impact as possible. 
Our pieces are intertwined with Brazilian Settanyl waxed cord, a material highly appreciated in the art world for its durability, excellent colorfastness and versatility. With this cord, our jewelries can last long, people wear them for years! And, since our pieces can withstand the test of time, they don't pile up in landfills. 
Every piece is individually designed, and each is unique in their own right.
Just like you, it is our intention to do art that are shining with character. Each jewelry is a celebration of life, uniquely made to stand out on its own.
We've put time and love into every one of our pieces. In the details are colors and patterns of nature carefully tied together with intricate thread and beadwork. No two pieces are the same. 
Our origin story, the heart of what we do
"Love is not the fabric of everything. The fabric of everything is Beauty. And our reaction to Beauty is Love." - Patrick Gentempo. 
Susana Vijaya Co believes in the power of nature's beauty and how such allure can bring healing, peace and balance into our lives. Each of our Canadian handmade jewelry is made with love and grace.
The founder, Susana Vijaya, was born in Portugal to a family who is fond of nature and art. Naturally, this cultivated Susana's love for the arts and her appreciation of nature. 
After an accomplished career as a commercial director and a successful vegetarian and macrobiotic restaurant owner, she embarked on a journey to explore the world, eventually discovering her passion for jewelry-making in 2008.
Beyond stunning details and colors, she discovered how gems and semi-precious stones carry an abundance of amazing energy. We can call them conveyors of positivity, so to speak. Susana's fascination with nature and art led to the creation of Susana Vijaya Co.
These are my favorite quotes:
"This sky where we live is no place to lose your wings so love, love, love." - Hafiz of Shiraz

"Love is not the fabric of everything. The fabric of everything is Beauty, and our reaction to Beauty is Love." - Patrick Gentempo