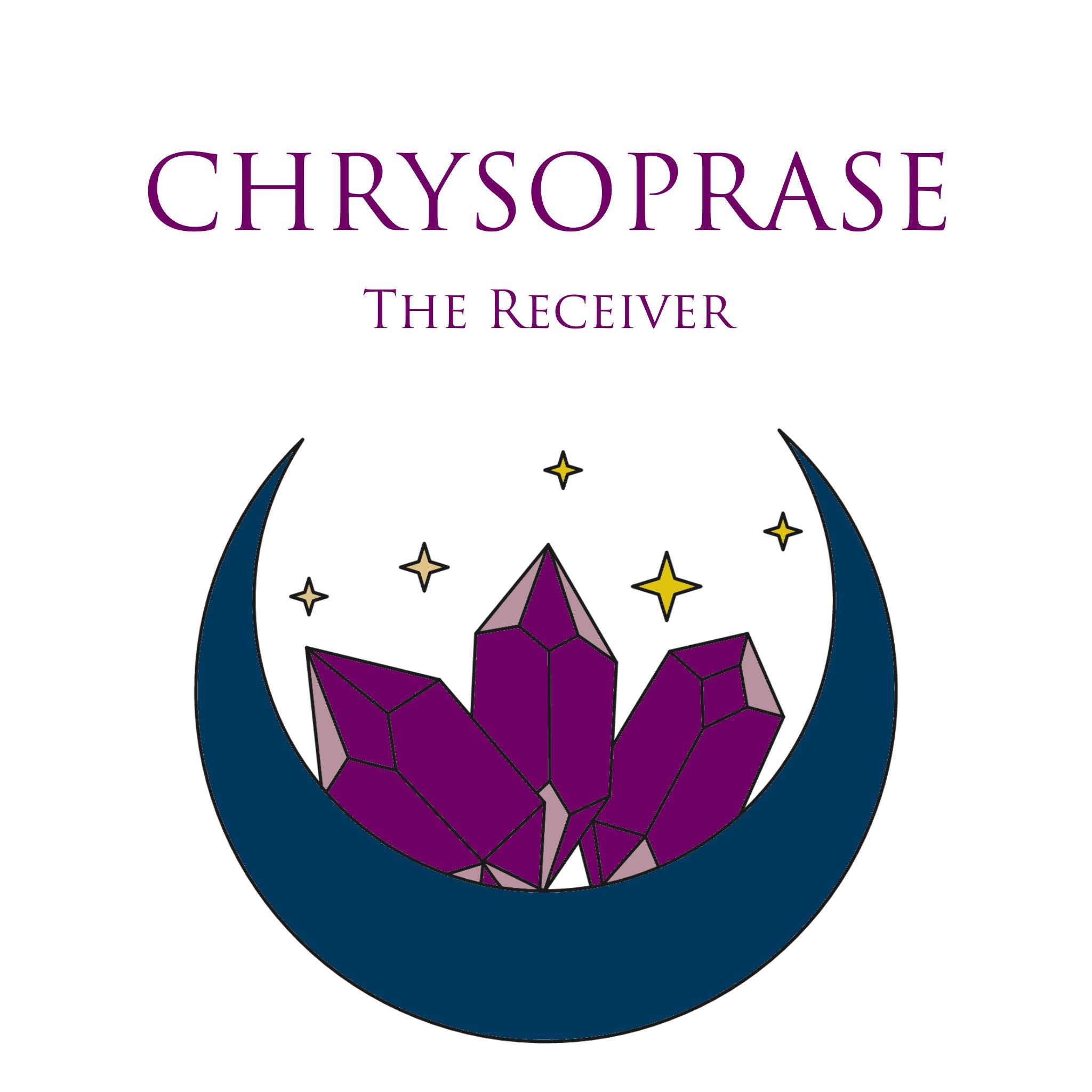 Chrysoprase
The Receiver
Containing bits of pimelite, Chrysoprase is a rare gem variety of chalcedony, boasting an exceptionally unique, almost apple green color.
Being a beautiful stone for the heart, Chrysoprase is gentle and extremely uplifting.
Relaxing to the busy mind of Gemini, tranquilizing to the energy of Aries, balancing to Libra's need to find love outside of themselves, & replenishing to a Leo's generous heart, Chrysoprase is an absolute gift to these Zodiac signs.
An interesting quality about Chrysoprase is that it has an ability to detoxify our energetic bodies. So if you're feeling drained emotionally or spiritually, this stone is one of your best allies to reset your system.
Attributes:

Detoxifying, Loving, Opening the Heart
Positivity, Optimism, Joyfulness
Numerology: 6