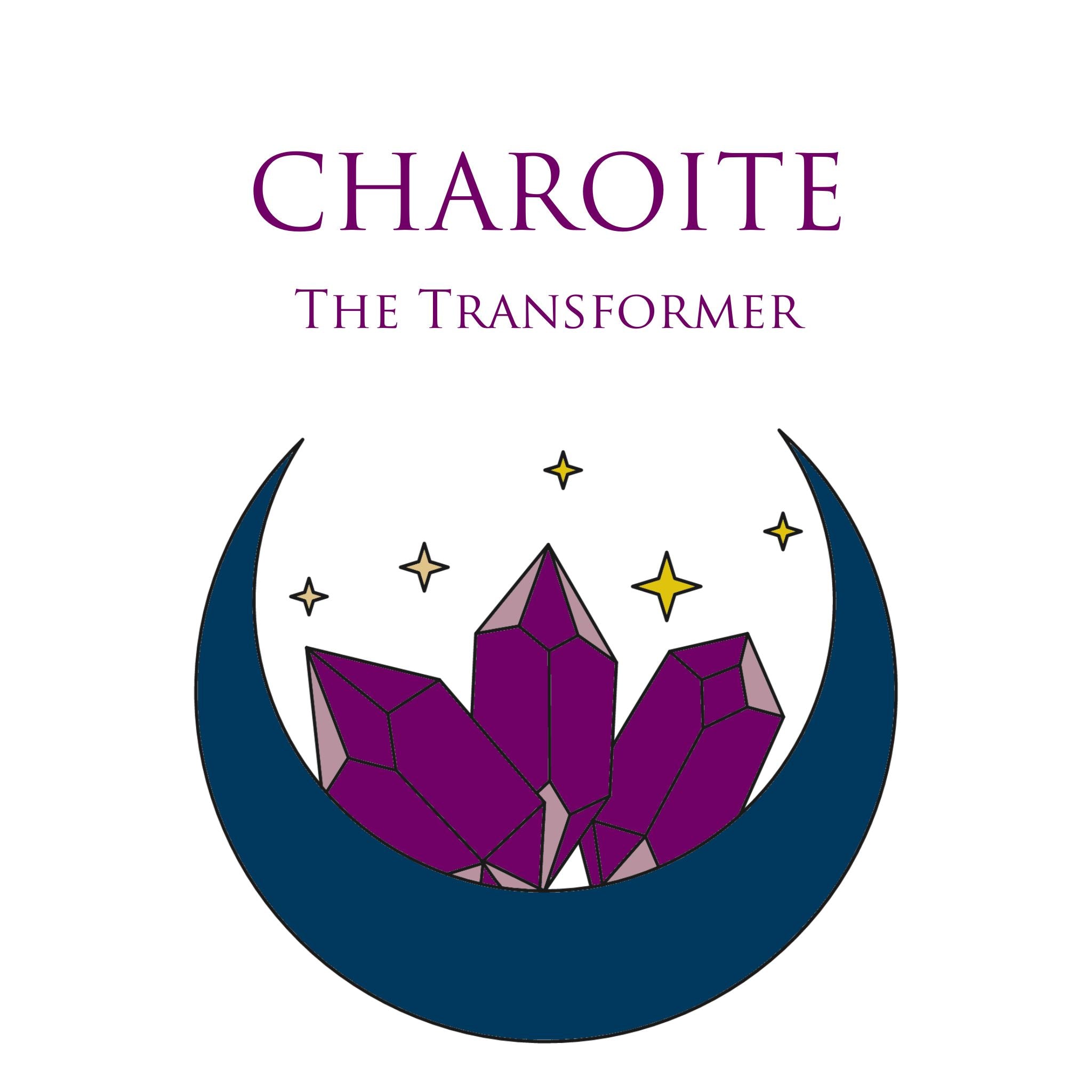 Charoite
The Transformer
Found only in the Chara River in Russia, Charoite is a powerful, unique purple stone, with iridescent, white swirls and shimmers.
It is known by some as the 'Prisoner's Stone' because of geographically where it comes from. Historically speaking, some people were imprisoned there against their own will in this part of Russia. We call it the 'Transformer', playing on a different take of being a prisoner, and finding our own inner strength to transform our situation, with whatever tools or resources are available, to create our own liberation.
Because of this stone's natural ability to inspire vision, and it being purple, it resonates strongly with none other than Sagittarius. We also feel a strong resonance of Charoite with Scorpio because of its transformative properties.
Charoite, being a very special, rare stone, energetically it is essential to have this beauty in your collection to assist in your personal spiritual growth.
Attributes:
Spirituality, Inner Vision
Fearless, Acceptance, Unconditional Love
Numerology: 7