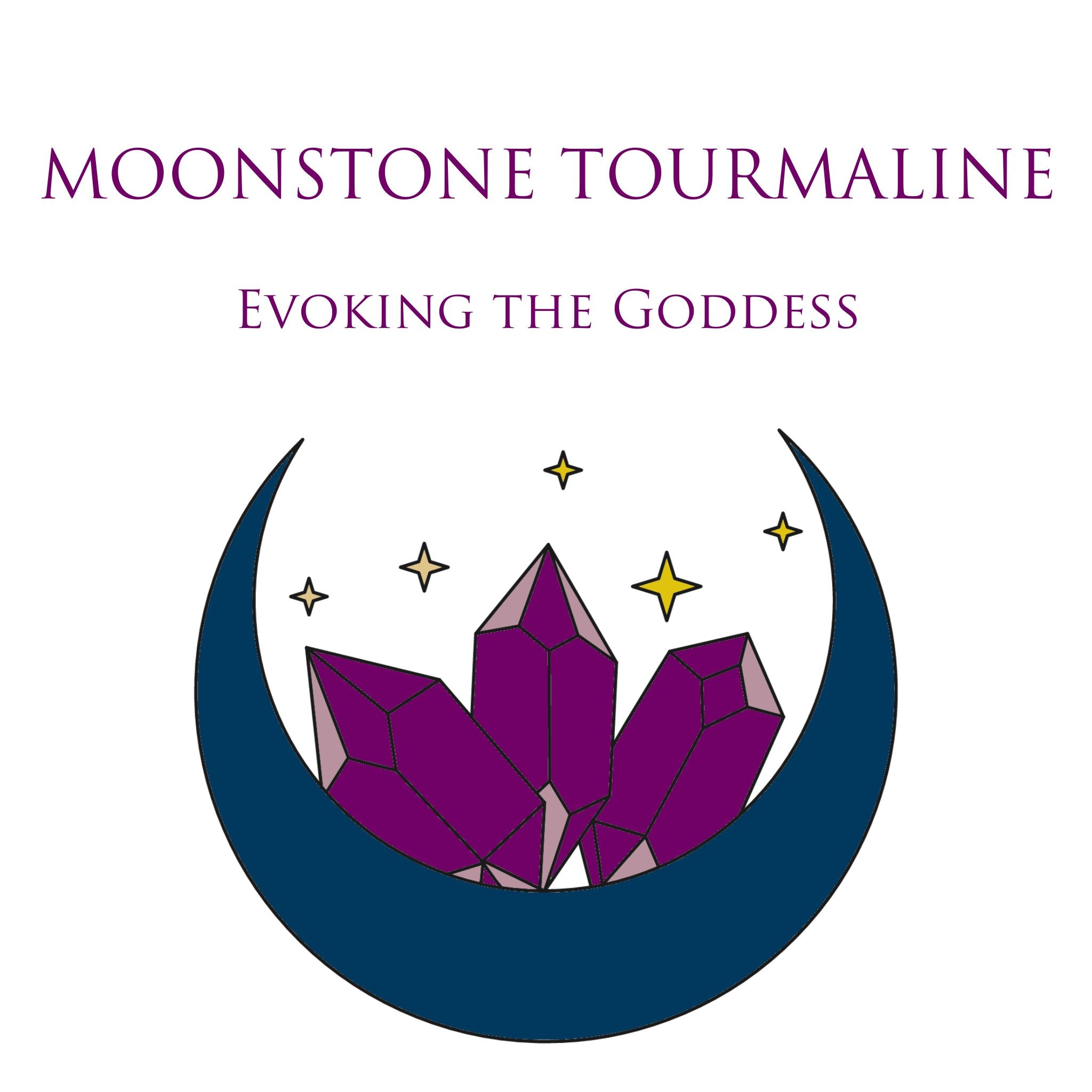 Moonstone Tourmaline
Evoking the Goddess
Moonstone and Tourmaline naturally grow together, forming amazing pieces of the colorful Rainbow sheen white Moonstone, with large flecks of Black Tourmaline running throughout it.
When these two come together, they balance the duality of Masculine (Tourmaline) and Feminine (Moonstone). From here, the Goddess can take the hand of the God, as he elevates her to her throne, for all her subjects to admire. He steps back, still there to support and ground her, but gives her center stage to fully express Feminine beauty and wisdom. This is why we called this incredible combination 'Evoking the Goddess'.
Vibrating and resonating strongly with Cancer, Libra & Scorpio, some of the more sensitive signs of the Zodiac, this Moonstone Tourmaline also resonates with Capricorn as it brings Capricorn the nurturance of the Moonstone and the Tourmaline highlights the masculine and paternal qualities of Capricorn.
If you have a busy working life, and at the same time, you are still a very active mom or dad, this is a stone for you to carry all the time!
Attributes:
Yin-Yang Balancing, Grounding, Uplifting, Work/Life Balancing
Highest Self, Luck
Numerology: 2, 3, 4