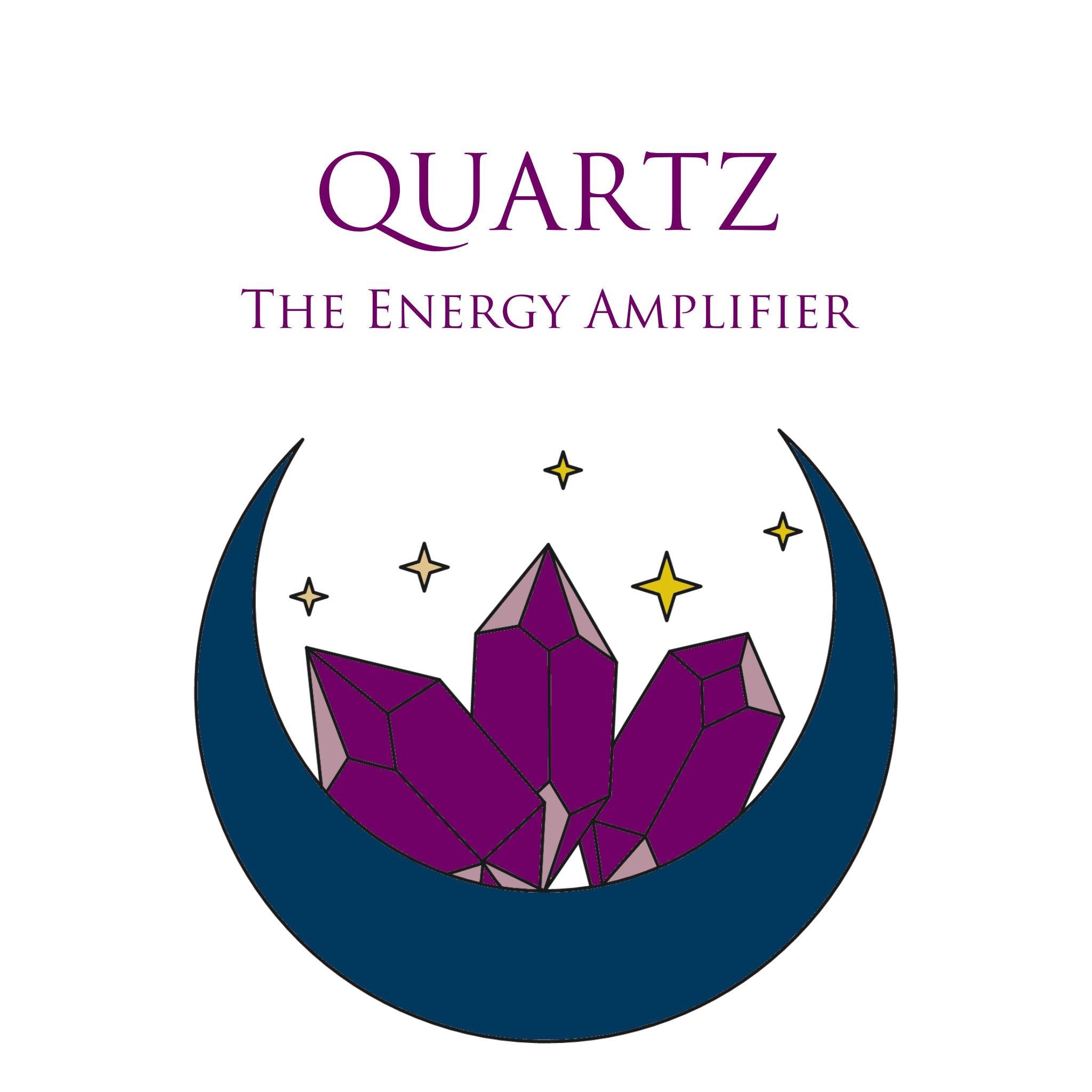 Quartz
The Energy Amplifier
Clear Quartz is not only our 'Energy Amplifier' but also our ridder of negative energies, balancer of all things, essentially our Jack of all Trades kind of crystal.
Clear Quartz clears negative energy from people, places and things, it heightens the energy of practices or tools you are using for spiritual development, and it overall increases positivity to everything it touches.
Clear Quartz is supportive to all signs, to everyone in fact.
Wear Clear Quartz daily to attract opportunities, add a chunk of Clear Quartz to any of your crystal blends to make them more powerful, or keep some by your door entrance with a bit of Garlic to ward off energy vampires.
Attributes:

Manifesting, Clarifying, Energy Amplifying
Consciousness, Spiritual Purpose, Psychic Abilities
Numerology: 4